Valedictorian & Salutatorian Farewells
Valedictorian
Rui Liu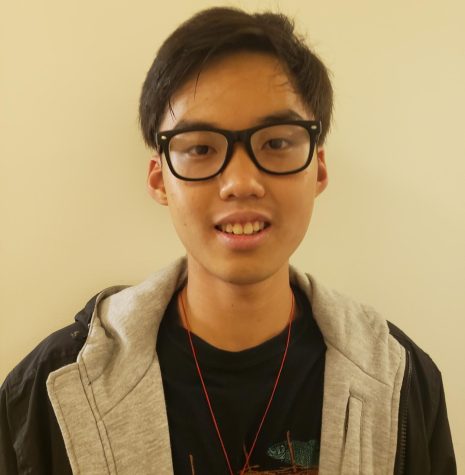 Hey everyone,
I wish I could've had the opportunity to get to know each and every one of you. I can say, however, that for those who I did have the pleasure of getting to know, it has truly been an honor.
It's strange to think about how we are finally coming out the other side. It's been six years, and at times, it has felt like we would never get to leave. Now that we've almost reached the light at the end of the tunnel, I look back and the tunnel doesn't seem so dark. It makes me wonder whether it was ever really a tunnel at all.
I think back to the first few weeks of sixie year. I came to school at 7 A.M. every morning so that I could hold the door for everyone. Aidan (yes, the Argo man himself) soon joined in too. We stopped after some guy from the Argo tried to write an article about it. So, yeah, there's that…
I've been able to see firsthand just how much love and support we all have for one another. It has only grown as the years have gone by, and it's something about our school that I take pride in.
Time and time again, we come together in times of grieving, outrage and celebration. Getting to attend Asian Night for the first time in a while was truly incredible. It was amazing to see different cultures celebrated within our school and to have witnessed our school's community so united in celebration. I can confidently say that everyone who attended Asian Night had a sore throat the next day from shouting so much.
I'm not great at giving advice, but I feel like these types of letters normally have something that makes them worth reading. So, here is my attempt at giving advice: find something that motivates you and chase after it. You can't sit back and wait until it comes to you. Find something that drives you, and let it drive you.
I really can't express in writing how much I'll miss you all — each and every one of you have made this experience so memorable, and I'll always be grateful for that.
Peace y'all,
Rui (and Rayna for helping me write this thing)
(Add me on Facebook if you want to stay in touch: https://www.facebook.com/ruirliu22/)
Salutatorian
Alex Chou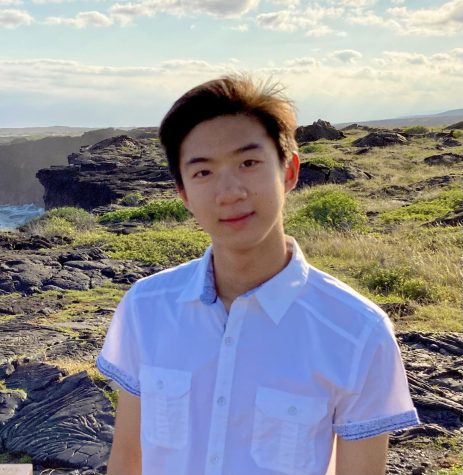 Six years have gone by in the blink of an eye. Yet, it's impossible to describe my time at Boston Latin School in just a few words. There's too much to cover! I've worked on assignments late enough to see the stars. I've laughed over hilarious jokes at lunch until I've run out of breath. I've cried over college and scholarship rejections. I've cheered on fellow students until I lost my voice.
Of course, these are not experiences unique to just me. The best part of high school is that this chapter of my life has been shared with all of you; together, we've worked, laughed, cried and cheered. Together, we've overcome challenges in our academic classes, on the sports field and in extracurricular activities. We've also managed to hold ourselves against societal obstacles including a global pandemic, rising international conflict, social inequity and heightened political tension.
Sometimes, the things we can control in our lives are limited. Up until now, the decisions of others have shaped the world we live in. But regardless of how we've been personally impacted by these, we've graduated. Together. That in itself is an amazing accomplishment. The fact that we will no longer see each other every day and be able to support one another from across the classroom is intimidating. But I'd like to thank all of my amazing teachers, the guidance counselors and the school administrators, along with the Class of 2022, for giving me the skill set and confidence to continue my journey beyond this point. We've prepared each other well for this moment.
It's hard to fathom that our time at this school will be just one of the many chapters in our life stories. Adventure awaits. Soon, we'll be the leaders implementing policies, curing diseases, founding companies, constructing buildings, authoring books and developing technologies. Soon, we'll be the ones shaping the world that future generations are born into. Of course, that's not to say that the road will be smooth; just as we have at BLS, we'll be required to prove our competency and fight to be heard.
Up until now, we've all used the same template to write our stories — during high school, many of our day-to-day lives bore similarities. Now, each of us has full control of the pen; we have the chance to change or continue our narratives however we'd like. The pressure might be a lot to take in at once​​ — I, for one, "still haven't found what I'm looking for" — but we can always rely on life to take us wherever (that's why they call it freewrite!).
With that, I wish you all the best of luck in all of your endeavors. Onwards!