Catherine's Concerto: SOS by SZA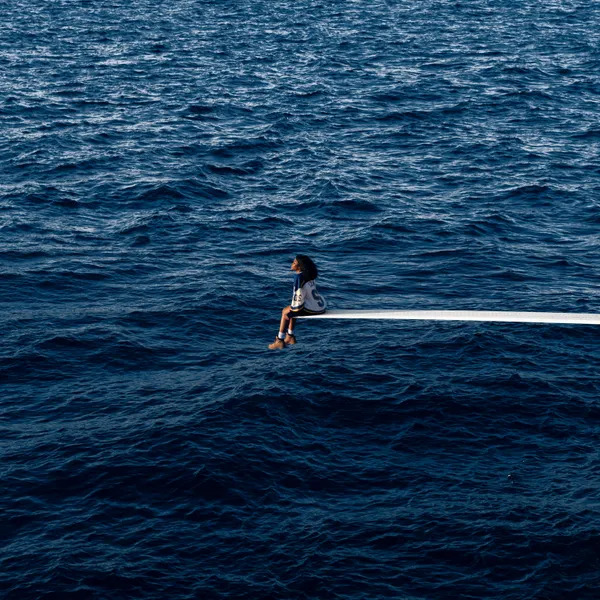 After five long years, Solána Rowe, better known as SZA, has finally released her highly anticipated sophomore studio album, SOS. Released on Top Dawg Entertainment and RCA records, the album sees SZA channel all the emotions and events that have occurred since her last studio album, Ctrl (2017). 
The album opens with title track "SOS," where SZA proclaims her distaste and aggravation towards a past love interest, lamenting the effort she poured into unrequited love. The opening horn sequence is sampled from Gabriel Hardeman Delegation's "Until I Found The Lord (My Soul Couldn't Rest)" and pays tribute to her soul influences.
The second track of the album, "Kill Bill," continues to express the frustration caused by SZA's relationship with a comical component in the hook: "I might kill my ex / Not the best idea." Reissued as a single after the album's release, "Kill Bill" has rapidly climbed charts and social platforms due to its popularity on Instagram and TikTok.
"Love Language" and "Blind" return to the R&B sound SZA is known for by bringing in hip-hop undertones and an orchestral component. In the last phrase of "Love Language," SZA samples her popular 2020 song "Hit Different."
Throughout her career, SZA has collaborated with artists from a variety of genres. "Ghost in the Machine," arguably one of the most anticipated tracks on the album, features indie-pop singer Phoebe Bridgers. The track combines SZA's range with Bridgers's signature soft, stacked vocals, blending the unique sounds of each artist together effortlessly. "F2F" explores an indie-pop sound reminiscent of the early 2000s with an acoustic guitar lead and live drum set. Furthermore, it features vocals and lyrics from popular American singer and rapper Lizzo. 
Continuing the acoustic guitar lead into the next song, "Nobody Gets Me" showcases SZA's vocal range and lyrical skills, expanding on her relationship with her ex-fiancé. In an interview with radio station Hot 97, SZA elaborated on the struggles she expresses in the song: "We went through all of these arguments. […] I just felt like I was going to be doomed to be in hell for the rest of my life."
Connections to social media abound in this album, with its third single, "Shirt," reflecting SZA's commercial success. A snippet of the song was posted to her Instagram story in October 2020 and went viral soon after, creating an immense desire among listeners for a full version. "Shirt" has become SZA's "BIGGEST debut on the Global Spotify Chart, with 3,949,534 streams," according to @ChartingSZA on Twitter. Likewise, "I Hate U" and "Good Days" have become instantly popular on social media, luring listeners in with catchy hooks and major chord progressions.
An album with 23 tracks is an ambitious project, but SZA rose to the challenge and did not disappoint her listeners. With a perfect balance of vulnerability and originality, SOS further defines SZA's artistic identity, blending genres while maintaining the consistent, authentic sound that any artist strives for. In her own words, "If you sound like you, your [music is] going to be cohesive."