Celebrities Take on the Beauty Industry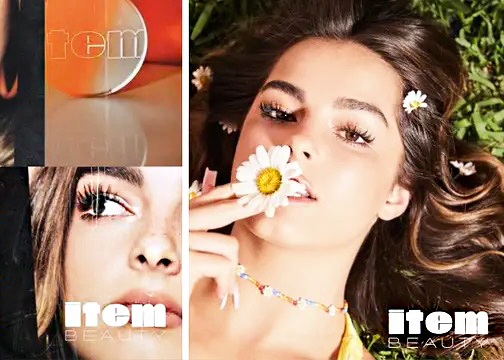 erging at a dizzying rate. There is Rare Beauty by Selena Gomez, about-face by Halsey, Fenty Beauty by Rihanna, Pleasing by Harry Styles, Barker Wellness by Travis Barker and so many more. Celebrity beauty brands are invading the market by threatening long-standing companies with their powerful fan bases and causing an uproar about the profit interests of celebrities.
These beauty companies are owned by some of the world's most well-known figures, each backed with a fan base of millions of devoted followers. Rather than focusing on the quality of the product, celebrity beauty lines succeed largely "because they have lots of influence on people," remarks Allison Rooney (III).
Boston Latin School history teacher Mr. Patrick Boor explains, "Celebrity endorsements and branding is a way to differentiate your beauty product from someone else's [and] is key in trying to build up brand loyalty in a highly competitive market." Manipulation runs rampant as fans are influenced to support the enterprises of their favorite A-list celebrities to show their fidelity to that public figure.
Consumers are typically swayed by celebrity influence and popularity, without considering the value of their products first. Shriya Chan (III) shares, "A celebrity-owned makeup brand is certainly more appealing to consumers because it can offer more credibility. Consumers would assume that since celebrities are wealthy, they are able to afford the best team for creating their makeup line."
This, however, is not always the case. Many consumers are more attracted to the personal image of a celebrity they adore compared to another generic, faceless product, regardless of the objective quality of that brand. For instance, Jessica Alba's The Honest Company has been involved in numerous lawsuits over allegations of ineffectiveness, causing skin irritation and using non-natural ingredients, despite being branded as such.
Much of the issue stems from the fact that these celebrities are not just promoting a product, but a lifestyle. By marketing a brand as their own, they create a correlation between their own life and their product, thereby presenting that lifestyle as attainable to their fans.
This mentality has proven to be dangerous on online platforms, as social media showcases illusions of the glamor of others' lives in contrast to one's own. Photo editing and plastic surgery are now common methods to change one's appearance in the public eye. Marketing a celebrity's makeup or skincare line as one that will help fans achieve the same level of unrealistic beauty is simply misleading.
Another example of the power that celebrities hold in creating their own beauty brands is price control. As Mr. Boor explains, because celebrities are able to garner such strong brand loyalty using their widespread influence, "[they] can raise [the price] without losing too many customers." By targeting a customer base that is less sensitive to price changes, many celebrity brands get away with overpricing products and are much less likely to be held accountable for such manipulation.
As a result, many celebrities are often much more interested in generating large profits rather than providing safe, unique products for the general public. This leads to the entrance of countless dangerous and generic products into a saturated market. As more and more famous figures unveil beauty brands, they treat them either as a milestone in their career, or as another way to make as much money off of their impressionable audiences.
Poor-quality products can be limited, however, through reinforced requirements for beauty product testing or support for registered dermatologists and doctors to provide objective criticism. For now, unfortunately, the vicious cycle by which celebrity differentiated products attract new customers in a saturated market means that celebrity beauty products are here to stay.