Valedictorian & Salutatorian Farewells
Valedictorian
Ruth Shiferaw
Dear Class of 2021,
It's been… quite a year, to say the least. From an impending World War to a global pandemic, I think it's safe to say that 2020 and 2021 are going down in the history books. But I know we're all sick of hearing about COVID-19 and quarantine (pun intended), so I'm going to take us back to a simpler time: sixie year. The year that BLS seemed like Hogwarts, not only because of the way the building loomed over me and my 50-pound backpack, but also because of how the rooms and staircases appeared to constantly change directions. Despite my lack of an inner compass, I managed to find my R1 class, where I was met with eager-eyed, attentive students — each of whom was nervously excited to see where the next six years would take them.
Let's fast forward, past the dark cloud. It's senior year. We made it. Somehow we got past the crippling fear of presentations, the paranoia of forgetting an assignment and the countless number of sleepless nights. We persevered through the frantic four minute locker runs, the embarrassment of falling down the stairs and the awkward breakout rooms. We're fighters. Each of us should be proud of where we are and how far we've come. Even though we may have lost some of the attentiveness in our sixie-selves due to the terrible affliction by the name of senioritis, our eagerness to learn, to live and to experience the unknown is still there — and it's stronger than ever before. Being isolated for so long has given us the much-needed time to reflect on ourselves and on the world; on what improvements we want to see and how we can make them a reality. We are the generation of peacekeepers, of justice seekers and of truth speakers. I am beyond proud to be a part of a class that's wholeheartedly unafraid of making waves and fostering change.
I can't wait to see where our voices carry us. Thank you for making the past six years unforgettable.
Your friend,
Ruth Shiferaw
Valedictorian
Julianna Zhao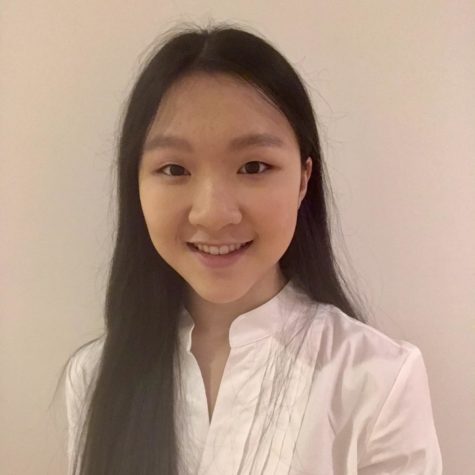 It seems surreal to be saying goodbye to you all like this, sitting in the chair that I have been stuck to for more than 12 hours a day, before the laptop that has witnessed my gradually worsening posture over the last year. 442 days ago, most of us walked out of our last day of class together in that big brick building, unaware of the fact that the next time we would meet there again would be June of 2021. For every other class, graduation means farewell, but in some ways, for us, it is a reunion.
To the underclassmen reading this right now, please, cherish what you have at the moment. Believe me, I too have had my share of embarrassing declamation mess ups and failed attempts at socialization, but with the passage of time, you come to realize that these mishaps simply aren't as all-important as they once seemed. Instead, focus on the people and memories that make these years at BLS as valuable as they are. Don't take them for granted! Go to those events you heard about but never attended because you just might not have the opportunity again as graduation nears — and you don't want to wait for a global pandemic to take it all away before the realization hits.
Boston Latin School really is a special institution for bringing together such brilliant people to witness and shape each others' journeys. Here, I never fail to be amazed and invigorated by the creativity, humility and simple grit in each of you. Six years ago, we walked into the brick building on Avenue Louis Pasteur, but we sure aren't the same people leaving it for our next destination. In that short period of time, so much has changed. Each of us has undergone incredible transformations, and now, each of us can look back on our unique but equally impressive BLS experiences.
To our teachers who are there every day to start the next Zoom class with a smile, this year especially has made me realize just how much more appreciation you deserve. We are able to celebrate now in caps and gowns because you truly believe in us and our future, oftentimes more than we believed in it ourselves, and because you are always reminding us of what makes life and learning worth our time and effort. Without you, we would not be who we are today, and on behalf of the Class of 2021, I would like to say — thank you.
My fellow seniors and soon-to-be alumni, it has been a pleasure to spend these last six years with you. We've been through a lot together. We missed out on a lot together. Yet, we have made it to this final step together, and I am beyond grateful for what we do have, like this graduation at Fenway! It may seem unbelievable that we are turning the last page of this chapter, but the time really has come for us to set out on new paths. So, let us remember these times we have spent with each other and look forward to our next reunion! Till we meet again…
Congratulations, Class of 2021! And farewell.
Julianna Zhao
Salutatorian
Rick Li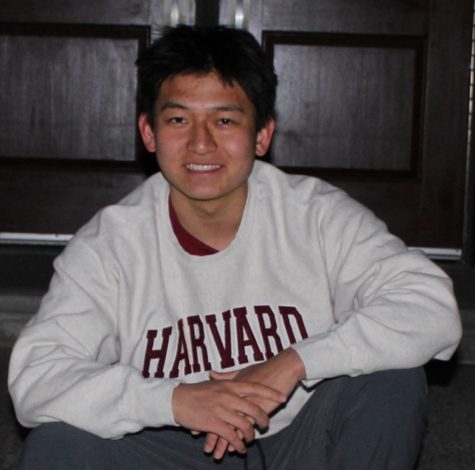 I want to preface this by saying: BLS is a gift. Now, it may not seem like it during the 3 A.M. homework grinds or the furious scurry to turn in an assignment by 11:59 P.M., but we are lucky to be here today. I am forever grateful for the family, faculty and friends who have squeezed me here today (just imagine those little packets of ketchup at McDonald's, but that's a metaphor for another day).
Throughout our four or six years here, we have worked tirelessly, driven by the prestige which lies behind the letters "BLS". Finally, the hard work has paid off. Day in and day out, the academic, extracurricular and athletic endeavors have landed us in this next stage of our lives.
While I could spend countless pages writing about our achievements or the many obstacles we've overcome, I'd like to ask everyone a simple question: did you have fun?
Every minute, every second of our lives should be spent in the pursuit of fulfillment. Now, many of us have analyzed this endearing question in English class (extra big thanks to my ELA teachers) so I present to you one final thesis. Through chasing one's passions, accomplishing life's goals and meeting new people, one can chase true happiness which ultimately will lead to a fulfilled life.
To the class of 2021, I hope you continue to enjoy every single day even in its smallest moments: sweet autumn weather, coffee with friends or even a nice evening stroll by yourself. Remember that we are young and have time to just be ourselves. Many of us, including myself, all too often worry about the next assessment, the next project or the next report card. Instead, let's look forward to the next football game, the next time we see our friends or the next season of "Stranger Things."
BLS wasn't always all fun and games, but it paid off. Now, let's celebrate our wins and live life to its fullest.
"Work Hard but Play Even Harder."
Cheers,
Rick Li
Salutatorian
Aileen Luo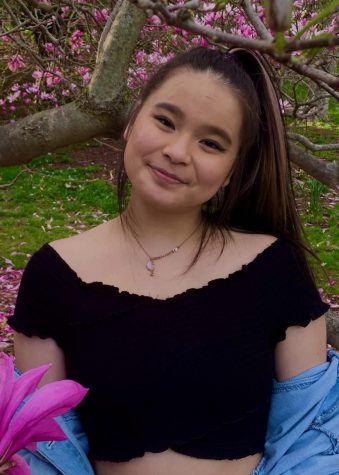 Hey gamers!
Not sure how we managed to get here, but we're finally at the end! As I'm writing this letter from my bed, where I've taken the vast majority of my classes this year, I realize that though I've been waiting ever-so-impatiently for years, it feels very strange, not least because our last moments of high school are about to be spent logging out of Zoom and closing our laptops.
Class of 2021, we've been through a LOT, to say the least. And this year especially has been so incredibly hard. I literally cannot express how much of an accomplishment it is just to have made it through in one piece. Three heads of school, a few experimental projects and classes, and more than a few incidents (like, say, a global pandemic)! It's been an emotional ride.
If there's one thing BLS has taught me best, it's the beauty of growth. As I remember the past six years, I marvel at how much we've grown as a community. We've had a lot of very hard conversations as a class and as a school during our time here — many of them really awkward, even after lots of practice. But I'm so proud to see how far BLS has come since sixie year in building our community, supporting and uplifting each other and celebrating our diversity. I know a lot of you in this class have had a huge part in that growth, and I hope you all know what a positive impact you've made.
BLS will always have a lot more room to grow, but so do we! While our late-night research paper grinds and early-morning homeroom homework scrambles are finally coming to an end, I hope you look back on your years at BLS with fulfillment at how much you've grown, into the most passionate, generous and supportive people. Take that spirit with you to keep learning and growing in your next adventures! That is to say, if you ever feel stuck (and I sure have, a lot), remember that you're always growing and constantly changing.
While we're saying goodbye for now, please don't stop spreading love and positivity everywhere you go. You've all taught me that no matter how knee-deep in assignments and anxiety we fall, we're still all in this together. I can't tell you how many times my day has been brightened not only by my best friends, but also just by the kind, funny and incredibly sweet people sitting next to me in class. I wish I could've been best friends with every one of you, really, and it sucks that everyone's favorite virus robbed us of so much bonding. But as cheesy as it sounds, this isn't the end! I'll see you all soon, and until then, keep being good to each other. I know every BLS farewell will say this, but I really mean it: this class is filled with the brightest students and the most passionate leaders. You really are destined for great things.
Before I peace out, I can't forget about the faculty! I wouldn't have made it here at all without my wonderful teachers, from the compassion and genuine care you showed me in middle school to the empathy and understanding you offered me at the end of senior year and everything in between, along with my absolutely amazing guidance counselor (I love you Ms. Clougherty <3) and the endlessly supportive administration. I can't say "thank you" enough.
Class of 2021 (and the rest of BLS!), I'm so grateful to have crossed paths with all of you.
With infinite love,
Aileen 🙂
Salutatorian
Alice Wu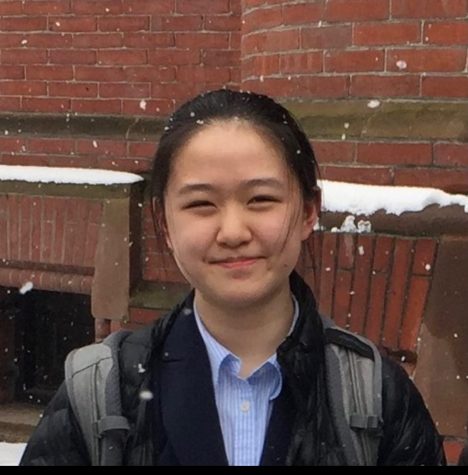 Dear Class of 2021:
I don't think this is how any of us anticipated that our high school careers would end — cooped up at home, attending classes through a computer screen and taking AP tests online, weeks after the last day of school.
Nevertheless, here we are. As I'm writing this, we're a week removed from the last day of high school, forever, and I'm still in shock at how quickly the last six years have passed. A third of my life has been spent attending Boston Latin School, and yet it feels like my first day here was just yesterday.
This year in particular has been difficult for all of us, something that cannot be overstated enough. With the clunkiness of online school compounded on top of an already stressful senior year, our last year at Boston Latin School has been difficult, to say the least. We all, nevertheless, made it out on the other side, scathed, perhaps, but otherwise, intact. For that, I want to thank everyone who I've met throughout these six years at Boston Latin School.
Without the teachers and students who have guided and supported me throughout my Boston Latin School career, my time here would not have been nearly as impactful as it has been. Yes, BLS is a school with a storied history — a history that carries the distinction of being the oldest public school in the country. It would be nothing, however, without the people that make up its character.
As I look back on the last six years, I feel lots of things — proud, weary, elated, bittersweet — but mostly I feel a sense of accomplishment. Do I wish I had done some things differently? Sure, I think we all do. But ultimately, despite it all, my time at this school has helped make me who I am today. Between the projects I've started and finished a day before they're due, bombing history tests in freshman year, my time on the Math Team and the countless hours I've spent with my friends, as I walk towards my next chapter, I feel content knowing that the last six years have provided me with memories and lessons that I will carry with me throughout the rest of my life.
Finally, before I bid you all farewell, I will say one thing: I'm not really one for platitudes, but you guys are the most inspirational, resilient, kind and generous people that I know, and I truly believe that every single person in this class is destined for amazing things. What may seem impossible is within your reach — all you have to do is make it so.
I can't wait to see you all again at graduation, and I wish everyone good luck in their future endeavors! I'm grateful to have met all of you.