JaiJai's Room: Remembering Jairam Rao ('19)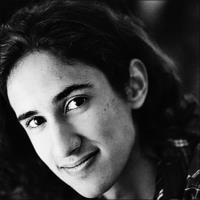 On May 11, the Boston City Council adopted a resolution that would name the children's room of the Faneuil Branch of the Boston Public Library "JaiJai's Room," in honor of Jairam Rao ('19).
Growing up in the Brighton neighborhood of Boston, Rao was always an activist. In 2009, former City of Boston Mayor Thomas Menino proposed closing down four Boston Public Library branches, including the Faneuil Branch, due to budget cuts. From that moment on, Rao was constantly at the forefront of all the protests against this shutdown.
Annie Mazzola, the president of the Friends of Faneuil Branch and close friend of the Rodrigues Rao family, reflects, "At the forefront of this movement was young Rao, standing there at eight years old with a microphone, and just telling us all why his library should remain open."
Mazzola took initiative in the naming process; she sent a letter to the Faneuil Library board, proposed a resolution to the Boston City Council and wrote a letter to the Mayor for approval. City Councilor Liz Breadon, who represents the Allston-Brighton district, also provided instrumental help by advocating for the bill within the Boston City Council.
The Boston Public Library Board of Trustees officially voted to name the children's room in Rao's honor on May 24.
Rao's love for reading started early, and throughout his childhood, he actively attended the variety of programs held at the library. In order to send the city the message against taking away a space that was so special to him, Rao protested against the closure of the Faneuil Branch.
Even as a BLS student, Rao's passion for reading never stopped. Ashley Chou ('19), one of Rao's Junior Classical League Certamen teammates, recalls, "He told me once that he read the entire Harry Potter series at least once every year just to keep him grounded." The library was once Rao's second home, so it is only fitting to honor him in this manner.
A passionate advocate both for keeping the Faneuil Branch running and protecting the environment in high school, Rao was a true leader for his community.
BLS Environmental Science teacher Mr. Timothy Gay recalls, "The one thing that still sticks out to me about [Rao] is how passionate he was about the environment."
In March 2019, Rao addressed the Boston City Council regarding climate change. He called city officials to act more urgently to address carbon emissions.
Rao was planning to continue pursuing his interest in Environmental Science at Boston University in the fall of 2019 until his life was tragically and unexpectedly ended due to a rock climbing incident.
"He would still […] push for more, and for us to do our parts," Mr. Gay concludes.