NCAA Violates Minimum Wage Laws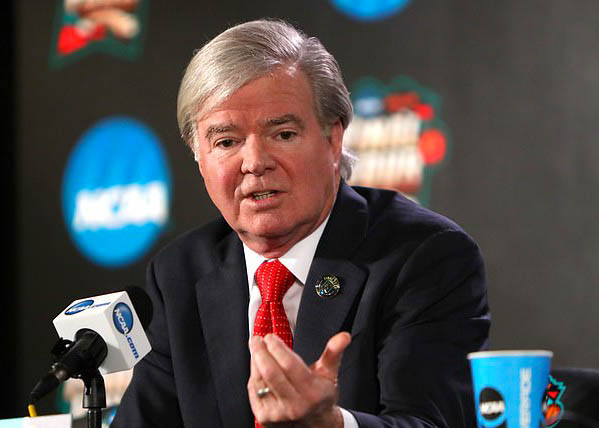 In 2019, a lawsuit was filed against the National Collegiate Athletic Association (NCAA) for violating minimum wage laws. The case recently saw an increase in momentum, which may be shocking to some legal experts. Villanova University football player Trey Johnson was the first to file the lawsuit, which has gained support since then.
Four years of college can be mentally exhausting, but sports are often athletes' source of relaxation. After graduating college, athletes are often left "with not a lot of money, possibly injured and without any direction on what to do next," states University of Arizona softball player Tamara Statman, in a recent The New York Times article. This highlights the worries of many NCAA athletes thinking about their futures after college. 
Rochester Institute of Technology basketball player Holly Gillis ('19) corroborates, "[Graduating college,] they'd be on their own for the first time in their life without their sport. That could leave a lot of people feeling bottomless, and could be an issue."
Despite sports serving as a way for student-athletes to prioritize their mental health in college, it also contributes to busier schedules and more responsibilities. Boston Latin School varsity crew member Emilia Saldaña (II) comments, "Being a student-athlete, especially at a Division I school, must not leave much room to get a job or one that offers stability."
While many students are able to work in college, athletes do not necessarily have the time and energy, putting them at a disadvantage. Being a college athlete means having "wonky practice schedules and then games in the season and traveling. […] It's hard to find a good-paying job that is flexible enough to work around an athlete's schedule." Since athletes do not have the time to work, they should be paid for their time-consuming roles as athletes.
Athletes also run the risk of losing it all. BLS baseball player Max Smith-Stern (II), brings up another issue: injuries. He says, "Athletes definitely run the risk of seriously injuring themselves when they play at the collegiate level and it's horrific when they do get injured because they can lose scholarships and be left with nothing." Working your entire life towards a goal only for it to be destroyed by an injury is disappointing in itself, so students should not have to worry about financial security on top of that.
Despite the numerous reasons why one may support this lawsuit, other factors could keep the lawsuit from being successful. Gillis states, "I think advocacy is always good. However, I think if an athlete is already receiving a scholarship for their college because they play a sport, that would be considered somewhat of a salary. Plus, there are a lot of perks — like free food and gear — that teams get." 
Saldaña, nevertheless, points out, "Although I'm not sure if all these athletes have full rides to college, those that do will graduate debt-free and those that don't will definitely struggle. Being a student-athlete and not having the means to make money may also make it harder to save money and might cause people to rack up debt in other areas."
Athletes deserve to be compensated for their dedication to the schools not only because of the time they put in, but also because their efforts benefit the school. Smith-Stern explains that athletes "bring in large sums of money for these universities and they should have a share in the profits that they bring in." 
The amount of money that a college student-athlete receives should depend on both what the school pays the athlete and how much time the athlete puts into the sport.
Smith-Stern believes that "what would be fair is [that] higher-level collegiate athletes, like [those in] Division I, should be compensated similarly to professional athletes for their respective sport. Athletes should also be paid more if they bring in more money through promotions."
The lawsuit is gaining support among college athletes and their fans. It continues to draw attention to a larger issue concerning  the mental and physical health of student-athletes, as they are contributing a lot of time to their sport.