Reminiscing With Rashaun and Rutstein
Spotlight on…
Rashaun Martin ('97)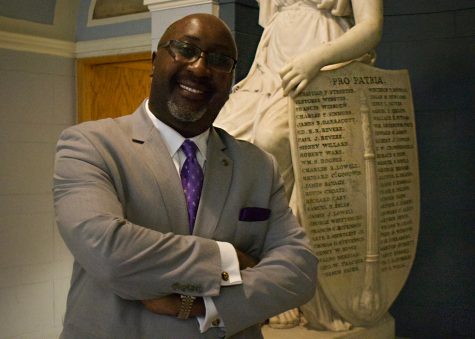 Recently, Boston Latin School graduate Rashaun Martin ('97) has been recognized for his merit by winning the Black Excellence On The Hill Award.
Nominated by East Boston State Representative and former student Adrian Madaro ('07), Martin received the Black Excellence On The Hill Award on February 28. This award celebrates leaders in Boston who are working to uplift Boston's Black community.
Currently the Director of Recruitment for Boston Public Schools, Martin recruits people of underrepresented racial and ethnic identities to make BPS faculty and the board of educators more reflective of society's demographics. In doing so, he finds that students will be able to "learn from and look up to a diverse community of teachers whose backgrounds more closely reflect their own," according to the East Boston Times.
At BLS, Martin recalls that his teachers had a great impact on his growth as a student. In his early high school years, he notes, "I struggled […] academically. I went to summer school several times [and] repeated the ninth grade."
In freshman year, however, he received a "wake-up call" when his teacher told him that he needed to figure out how to succeed or he was going to struggle in the future.
Martin adds, "I know people have been telling me that forever, but somehow, it clicked and I finally became a different student."
After almost nine years teaching at BLS, he went on to take on leadership roles in local educational institutions, becoming the principal at two Boston schools, Education Manager at the USS Constitution Museum and now the Director of Recruitment at BPS.
Martin values the practice of humility and service to others as well as building relationships. He reflects, "I've always taken the approach that I can make someone's today better than it was yesterday […], or [tomorrow] better than today."
Spotlight on…
Martin Rutstein ('57)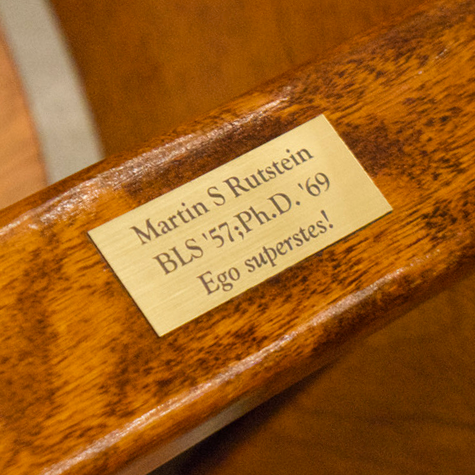 In the Boston Latin School auditorium, one may notice that the seats have plaques inscribed with quotations of donors, one of which was made by BLS graduate Martin Rutstein ('57).
Dr. Rutstein's plaque reads "Ego superstes!" —  meaning "I am a survivor!" in Latin — a tribute to his years of hard work and dedication to succeed in school.
He recollects the dependency of students on their peers throughout his six years at BLS. He says, "I remember how close we were and how much we mattered [to each other]."
Dr. Rutstein believes that his time at BLS has taught him a great deal: "As difficult as it was, there was always some [expert] here and there who would help you along and get you through it."
Today, Dr. Rutstein is a retired professor of mineralogy at the State University of New York at New Paltz. His expertise also brought him to be the current director of Ecological Consulting and Management Services, which identifies environmental materials of concern, such as lead and cancer-causing asbestos, in air, water and infrastructure.
Throughout his journey, Dr. Rutstein credits BLS for teaching him work ethic and resiliency. His advice for achieving success is to "have the motivation to do it […] and work harder."