Dawn FM Dazzles With Stunning Synth-Pop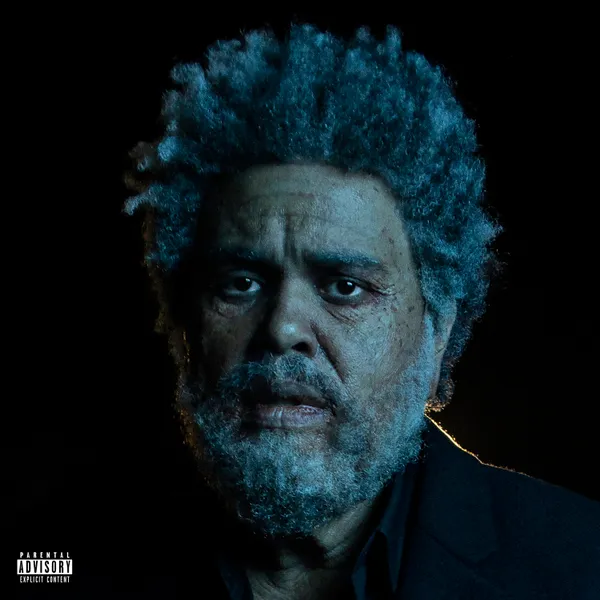 On his new album, Dawn FM, The Weeknd presents an optimistic collection of songs that reflects on finding a new outlook on life and seeing the light at the end of the tunnel. Over the course of the sixteen soulful synth-pop songs interspersed with spoken-word interludes to set the tone, he tells a tale of reflection and rejuvenation that will enthrall any listener.
Released on January 7 with little prior announcement, Dawn FM is the fifth studio album by Canadian singer The Weeknd (Abel Tesfaye) and serves as a follow-up to 2020's After Hours, which includes hits such as "Blinding Lights." Dawn FM features production from renowned Swedish hitmaker Max Martin as well as American electronic musician Oneohtrix Point Never. The latter producer also collaborated with The Weeknd on his 2020 album Magic Oneohtrix Point Never. That album employs a radio aesthetic similar to that of Dawn FM, which features narration from actor Jim Carrey in its opening track and outro.
Upon pressing play on the album's opening track, which shares its name with the album, it is clear that the listener is in for an immersive experience. Atmospheric bird sounds and a meandering synth line immediately draw the listener in before The Weeknd's breathy, chorus-backed vocals further the spacey mood. By the time Carrey's narration kicks in, telling the audience that "it's time to walk into the light," the listener is absorbed and raring to go for the rest of the album. After the narration segment introduces the Dawn FM radio theme, a pounding synth line introduces "Gasoline," an ode to a lover who helps Tesfaye cope with his unhealthy behavior. Notable on this track is the contrast between The Weeknd's vocals on the verses, which feature deeper, moodier vocals as opposed to the chorus.
Following  "Gasoline" is "How Do I Make You Love Me?," which intersperses a simple three-tone synth line with fuller instrumental bursts and a soaring chorus, as well as a fluid vocal flow on the verses reminiscent of The Weeknd's 2015 chart-topper "Can't Feel My Face." The song's instrumental outro transitions seamlessly into an extended version of "Take My Breath," which was released as the lead single in August of last year. The longer album version is a triumphant, synth-infused track and the first major highlight of the album. With spacey synths, an infectious bassline and an enthralling interplay between Tesfaye's different vocal styles, "Take My Breath" stands out as one of Dawn FM's best tracks and a reminder of The Weeknd's unmatched hit-making ability.
After funk-infused  "Sacrifice" and "A Tale by Quincy," an interlude featuring renowned producer Quincy Jones, the album's pace slows down slightly with "Out of Time," a more downtempo song in which The Weeknd laments lost love. This is followed by "Here We Go… Again," which features a verse from Tyler, the Creator and lyrically reflects on The Weeknd's fame and its effect on his feelings and relationships.
The slightly faster-paced "Is There Someone Else?" then transitions into "Starry Eyes," another choice cut from the album that features interplaying synths similar to 2016's Starboy and a vocal performance that stands out on an album with already phenomenal singing. This song also comes close to providing a climax in the album's narrative, with The Weeknd reflecting on how he finds connections in his flaws and past traumas to be able to find love.
The interlude "Every Angel Is Terrifying" introduces the home stretch of Dawn FM by starting with "Don't Break My Heart," a soulful electro-pop track carried by shallow synths. Next up is "I Heard You're Married," a fun, funky song featuring production by Calvin Harris, known for his fusion of EDM, disco and pop. This production can especially be seen during the verse by Lil Wayne, a phenomenal part of an already standout song on the album. Following this is "Less Than Zero," whose cathartic chorus provides an emotional climax to the album as Abel reflects on feeling like he's not enough for a lover. After that, "Phantom Regret by Jim," a poem by Carrey set to a calm keyboard line, provides an optimistic closing to the album's narrative.
Dawn FM is slightly flawed by inconsistent pacing, occasionally being unclear where each song lies in the overarching narrative and what purpose the interludes serve. This is offset by the quality of each song and interlude, however, as well as the seamless transitions, which offer outstanding cohesion. Thematically, The Weeknd describes Dawn FM to Billboard as encompassing "purgatory state" and "waiting to reach the light at the end of the tunnel." By the end of the album's runtime, the listener will have certainly reached this light. Overall, Dawn FM provides a refreshing boost of optimism both musically and lyrically during a difficult time.
By: The Weeknd
Released: January 7, 2022
Label: XO, Republic Records
Genre: Synth-Pop, Dance-Pop,
Alternative R&B
Runtime: 16 tracks, 51:49
Highlights: "Take My Breath," "Starry Eyes," "I Heard You're Married"
Rating: 8/10