Feliciter, Magistri!
Frau Floerke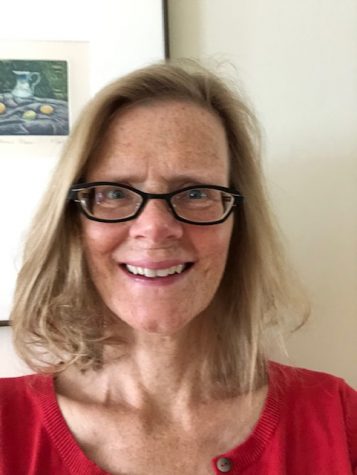 Boston Latin School German teacher Frau Heidemarie Floerke received the American Association of Teachers of German in Massachusetts (AATG MA) Teacher of the Year honors in 2020, her first year teaching at BLS.
This award recognizes her dedication and outstanding contributions to the German teaching profession. After German teachers within Massachusetts nominated Frau Floerke, the president and vice president of the AATG determined that Frau Floerke was worthy of the award. They took into account her contributions in teaching and promoting German throughout her career.
Frau Floerke values the support systems she has, both within her family and outside of it. She appreciates those who believe in her, as they encourage her growth and give her the energy to continue excelling in her profession. Frau Floerke also believes that last year's virtual learning format has encouraged her to become more organized and think ahead about future lessons.
Recognizing the hard work she has put in over the past years, Frau Floerke greatly appreciates her award. She remarks, "I think to get that award during remote learning was particularly rewarding. It gave me the energy I needed to complete the year and also verified that what I've been doing so far has made an impact."
Mr. Osowiecki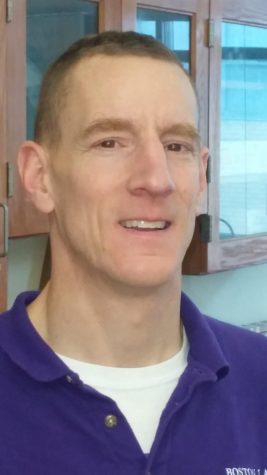 BLS physics teacher Mr. Aaron Osowiecki was recently inducted into the Massachusetts Science Educators Hall of Fame, after being nominated anonymously by a student or faculty member.
Mr. Osowiecki also won the Shell Science Teaching Award in 2016 and the Presidential Award for Excellence in Math and Science Teaching in 2017. These two awards required Mr. Osowiecki to submit essays on his teaching and methodology, as well as recommendations from a student and administrator.
Mr. Osowiecki explains that he is extremely grateful for the supportive students and faculty at BLS, and thinks that teaching at BLS for a long time has allowed him to improve greatly.
In addition, Mr. Osowiecki reflects that he has acquired many useful skills from last year's remote learning. He constantly tries to engage his students during class, and he encourages them to take risks, answer questions and contribute their ideas. Integrating chances for participation throughout class allows him to assess how students are doing, give constructive feedback and help them improve.
Mr. Osowiecki concludes, "There are a lot of great teachers at BLS, and I was lucky enough to apply to some of these awards. I'm just one of many great teachers at BLS."
Mr. Pietrangelo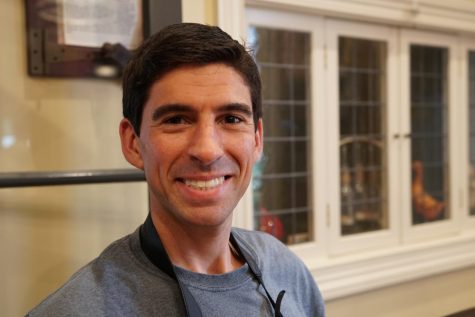 Mr. Philip Pietrangelo, a BLS chemistry teacher, won the 2020 Science Educator of the Year for Suffolk County.
The award honors Mr. Pietrangelo's excellent performance and leadership as a science teacher. Mr. Pietrangelo is grateful for his students and the BLS Science Department for being his support system.
Despite the relatively bleak year during remote learning, Mr. Pietrangelo believes that it positively influenced his teaching methods in many ways. For example, he can now meet online with students for office hours. He also discovered messaging platforms, such as Slack, that have made communication easier. Most importantly, Mr. Pietrangelo believes that his students enjoyed the method of planning his classes during remote learning, which he continues to use in-person.
Zachary Chen (III), one of Mr. Pietrangelo's students, elaborates, "I think Mr. Pietrangelo […] makes sure that every student understands the material extremely well. He also balances learning so that you don't get overloaded."
Mr. Pietrangelo remarks, "I was touched to be recognized, but I was also inspired by all the other teachers. I can still do more, and there's a lot of other chapters of my teaching career that I'm excited to go for."