Mr. Etienne Takes Reins as New Head Basketball Coach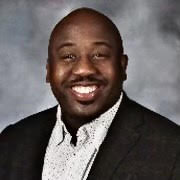 In October, guidance counselor Mr. Jean Etienne was officially appointed as the new Head Coach of Boston Latin School boys' varsity basketball, following the resignation of the previous coach, Mr. Brendan Smith.
This promotion is far from Mr. Etienne's first experience with basketball; in fact, he fell in love with the sport at a young age as a player rather than a coach. Mr. Etienne grew up playing at the Boys and Girls Club in Brighton as well as many other community centers and recreational houses across the City of Boston. During his years in high school, he started taking his basketball career seriously.
As a result of this focus and determination, he was recruited to play basketball at Emmanuel College. After a successful basketball career, his love for the game led to his first job as a coach at BLS. He served as the junior varsity boys' basketball coach and the assistant varsity coach around 12 years ago under Coach Brendan Smith.
Mr. Etienne continued his coaching career across many different high schools, high-level club teams and colleges in Massachusetts, including Fenway High School, Brookline High School, Concord Academy and Dean College.
His love for coaching is not only rooted in his love for basketball, but also in his desire to have a positive influence on many young athletes. Mr. Etienne draws many parallels between his job as a coach and a guidance counselor, stating, "There's no greater job, for me, than being a coach and an educator." His ultimate goal in his current position is "to meet kids where they are at and help them cross that finish line and ultimately fulfill their goals."
Now that fall sports have come to an end and the start of the highly anticipated winter season approaches, no one is more excited than Mr. Etienne. He highlights what he is looking forward to the most this season, saying, "I'm excited to meet all the kids trying out. I'm excited to build a foundation, and instill a culture that will sustain us as this thing revs up." He continues, explaining that he hopes to "impact our student athletes in a positive way."
Mr. Etienne is already making excellent impressions on his new players. Four-year varsity player Hayden Groh (I) says, "Coach Etienne is the future of BLS basketball and he does not take that lightly […] I am 100 percent confident that he will challenge us to be better basketball players and men." Groh speaks for many members of the boys' basketball team on their optimism for the upcoming season under Mr. Etienne.
BLS Athletic Director Mr. Jack Owens has a similar attitude towards this upcoming season with Mr. Etienne. With the important decision surrounding the basketball team's newest head coach at the forefront of his priorities, Mr. Owens says, "Mr. Etienne separated himself from an impressive group of candidates as the clear choice to lead the boys basketball program. [He] is someone who is passionate not only about basketball but also teaching and mentoring young men."