Working During the Summer: The Sacrifice Is Worth It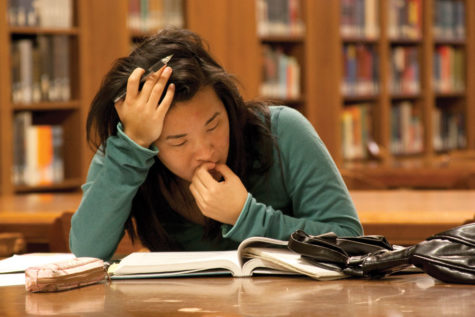 As the year comes to an end, Boston Latin School students count down the days until they can finally begin their long awaited summer vacation. Most years, around this time, the halls become emptier, and students are able to socialize and relax more because finals are over. Even though many students miss out on this fun time of year as they remain in the virtual setting, there is one thing that is still a common thread among most BLS students: many are given the opportunity to work a summer job. One privilege that BLS students experience is the vast opportunity to explore different options for summer employment. One must ask, however, whether these summer jobs are actually benefiting students. Working a summer job, all in all, has many more benefits than drawbacks, as they allow students to gain many life skills.
It is normal for high school students to feel overwhelmed by the many career paths that lie ahead of them after graduation. How can a person commit to one without dipping their toes into the field first? Summer jobs allow for this exploration. Students can even explore paths that they never would have considered. One resource BLS provides for students is the Boston Private Industry Council (PIC) office. Through PIC, students are presented with job opportunities in many different fields, such as law, business and more. Working in a field of interest can allow a student to either confirm that they are interested in pursuing that career, or show them that it's actually not for them, and that they should consider another. This gives students a great sense of security in regards to what they will pursue after graduation — for instance, what they will major in in college.
Additionally, summer jobs, are a great way to network. Astrid Wilder (II) remarks, "If you're working with people with the same interests as you, that's a great way that you can make friends. It's also a good way to make connections in a career, like networking, because you can meet adults in the field and connect with them, which can be a great resource for the future." Knowing adults in the field that one is interested in can be beneficial, as it can lead to that person obtaining even more experience beyond their BLS career.
In addition to gaining connections, a summer job allows students to meet others with similar passions. This gives students the ability to explore the world beyond our BLS community, build a network of people they can relate to during the summer and allows students to actually have fun while working. Some believe that students who work in the summer are confined to their role at work. Students, however, work less hours than adults, giving them plenty of time to have fun with their friends after a workday. Additionally, because many summer jobs are in the city, students are closer to many fun spots around Boston, allowing them more of an opportunity to socialize around the city.
Working during the summer, moreover, can allow students to gain many important life skills. For instance, the obvious benefit of earning an income during the summer also comes with the responsibility of being financially conscious. Learning to deal with money is a skill that students at BLS will need long after they graduate, so getting that practice now will benefit students for years to come.
Nayeli Quiles (II) adds, "Summer is a great time to explore careers through jobs such as paid internships, because these options are very limited over the school year, as they can conflict with clubs or sports. So getting these kinds of opportunities in the summer helps me gain work experience, and learn to make good financial decisions as well."
In addition to students gaining financial literacy skills, they also can learn many more competencies. It does not matter where a student works; it does not need to be a fancy job in order for that student to gain something from it. Whatever job a student decides to work at, Ms. Lucey Gorrill, the BLS PIC advisor, remarks that "[They will learn] communication skills, how to engage with adults, responsibility and just how to accomplish something outside of the school setting. These are all foundational skills that will help with any future job." Working a summer job is a great way to prepare for the future, while still having fun as a teenager.