New Decade Prompts for a New Logo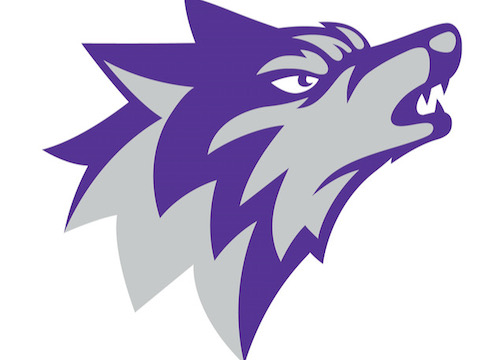 While many Boston Latin School athletes are feeling discouraged by the sport season's cancellation, the BLS Athletics Department is giving students something to be excited about. Athletics Director Mr. Jack Owens has been working with the Boston Latin School Association (BLSA) and Graphic Details Inc. to create some new designs for the athletics logos.
With the help of the Graphic Details staff, teams now have a variety of options to choose from for their jerseys and apparel, including the wolf, the paw and the block L, alongside consistent fonts and logotypes for the words "Boston Latin" and "Wolfpack."
Mr. Owens notes that when he first started working as the Athletics Director, he noticed that different sports teams were using different versions of the BLS wolf and paw print. He wanted "consistency in the logos across all sports to create uniformity within the athletic program."
In addition, his decision was made as part of the "larger rebranding project for BLS and BLSA." Mr. Owens hopes that the new logo can establish a strong representation for our school's athletics, making it easy for competitors to recognize BLS athletes. He compares our new designs to the consistency of logos and lettering for teams like those of Harvard and Notre Dame.
 "There is no doubt when you see those logos who and what they represent. That is what I want for Latin School," says Mr. Owens.
Mr. Owens states that the feedback towards the new logo designs has been positive so far, even though they are still in the early stages of rolling them out. Many students are looking forward to the new designs and what they will mean for the image of BLS Athletics. David Xie (I), a member of the BLS varsity wrestling and varsity tennis teams, says, "the new logos look fantastic," and he is "excited to see how it will be incorporated in new equipment and during sporting events."
Although Mr. Owens has said that while the initial intention of the new logos was to rebrand BLS Athletics, it has also seemed to spark some hope in our athletes. Xie adds, "During such a difficult and stressful time for both students and teachers alike, I appreciate the new changes that make me more excited for a hopeful season, and for when I return after graduation to see how the teams have been impacted by this change."
Sophie Ahearn (II), a member of the cross-country and track team, comments, "I think the new logos will paint a strong image for Boston Latin Athletics."
Hopes are high that these new designs will help to unify all BLS athletes during this difficult and uncertain time.