Is Messi the G.O.A.T.?
February 6, 2023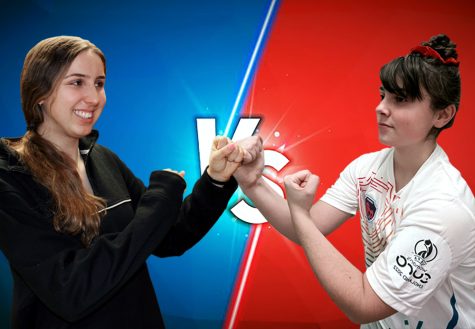 Yes, Messi is the G.O.A.T.
First and foremost, Messi's statistics are simply staggering. Along with recently winning the World Cup, he has received the Fédération Internationale de Football Association (FIFA) World Player of the Year award six times, the most of any player in history. He has also won the Ballon d'Or award, which is awarded to the best player in Europe, a total of seven times. In addition, Messi has won multiple league titles and Union of European Football Associations (UEFA) Champions Leagues with his previous club team, FC Barcelona.
Some may try to argue that Messi hasn't transformed the game of soccer in ways that other players have. No other player, however, has raised the bar for individual performance as high as he has. Messi's incredible skill and technique on the field truly sets him apart. His aptitude for dribbling past defenders, envisioning the play and passing is second to none. He is also an excellent finisher who has scored over 700 career goals for club and country.
Yet, being the greatest of all time (G.O.A.T.) is about more than just statistics; it is about longevity and narrative. This is not to say that Messi's statistics aren't impressive — after all, he has won 11 different Man of the Match Awards from World Cups — but his legacy transcends the bounds of quantitative records.
 Messi was an underdog who rose to national fame through talent and determination despite the challenge of his smaller stature. Even with widespread fame and international recognition, he has remained humble and continues to strive for self-improvement. This message resonates with many and drives Messi's status as a global inspiration. His humility and remarkable sportsmanship, despite his immense success, make his name synonymous with an excellent work ethic and genuine dedication.
To truly be the G.O.A.T., one must perform at a certain level of mastery and skill over a long period of time. Messi has been consistent throughout his career, showing his quality in every match he plays season after season. He is not a one-hit wonder or a player who shines only in certain matches or tournaments, but a consistent performer at the highest level.
Messi won Copa America, and his work with FC Barcelona, as well as being a star player on his current club team, Paris Saint-Germain, is astounding. He holds the record for the longest period between a player's first and most recent World Cup goals, revealing he has maintained his superiority long enough to undoubtedly be the G.O.A.T.
 Messi's embodiment of perseverance earns him this title. Boston Latin School girls' varsity soccer manager Veronica Smith (I) believes that "his years of unrelenting dedication to the sport [is] inspiring."
Lionel Messi is not just a soccer player; he is a living legend. It's his skill, technique, artistry and character on the field that truly sets him apart. His game has consistently shown to be a symphony of fluidity, elegance and precision. 
In a sport that has seen many greats come and go, Messi stands alone. The Argentine maestro has transcended the game and left an indelible mark on the sport's history. He is undoubtedly the G.O.A.T. – the Greatest of All Time.
Leave a Comment
No, Messi is not the G.O.A.T.
After Lionel Messi lifted his elusive trophy at the 2022 Men's World Cup Final between Argentina and France at Lusail Stadium in Qatar, debates have sparked regarding whether or not he is the greatest of all time (G.O.A.T.). But while Messi is undoubtedly a world-class player, he isn't the G.O.A.T.
A G.O.A.T. excels to the highest level, achieving the greatest success in their particular field, but this title doesn't just encapsulate on-field accomplishments. To be the G.O.A.T., one must transform the game in new ways and popularize the sport so that everyone wants to play it.
There is no denying the success of Messi, who has the most assists in soccer and has won an impressive count of 42 trophies for club and country, yet he hasn't brought the game to new heights, literally. His fellow countryman Diego Maradona was two inches shorter than Messi, yet he was still able to be a maestro of the ball, so Messi's height wasn't too great a hindrance. Yes, Messi faced challenges, but claims that he defied the odds to be the best because of his small stature are irrelevant. Other athletes have been told at one point that they were too small; this only fuels them to work harder.
Many act as if Messi is the only player who has had it tough or worked this hard. Every professional athlete has had to sacrifice an immense amount of time to get to where they are now. Messi is not the first, nor the last, to become an underdog determined to be successful. For example, Pelé grew up in poverty and used football as a way of motivation to prove all the doubters wrong.
With this sense of motivation, Messi has accumulated numerous trophies and accolades over the years, but his success isn't the greatest. His 42 trophies for club and country ranks him second for the most trophies won — wouldn't a G.O.A.T. have the most trophies won? Furthermore, Messi has only won one World Cup, which is nowhere near three — the highest amount a single player has ever won. Again, wouldn't a G.O.A.T. have won the most World Cups?
While Messi has won the most Ballon d'Ors of any male player at a count of seven, the award has potential bias. A select number of journalists decide who wins and journalists may vote for a player from their own country. The trophy also neglects players outside of Europe, as it was designed only for European league players until 1995, so numerous players before Messi could have surpassed him.
One could argue winning a record-seven Ballon d'Ors transforms the game, but it doesn't. Messi wears the number ten on his jerseys, and it's associated with playmakers of the highest quality. The number, however, would be just a number if not for Pelé, who transformed the number ten into one every soccer player hopes to wear. Pelé was the man who made the number iconic, not Messi.
As the world may be divided, soccer players from Boston Latin School surely aren't. Natalia Troy (II), a girls' varsity soccer team captain, is firm in her opinion that "of all the players there have ever been, he's maybe not the G.O.A.T."
Likewise, Bryan Ferreira (II), goalie for the boys' varsity soccer team, believes that "it's hard to say [who is] the G.O.A.T." and thinks others like Pelé or Maradona are worthy too. He says, "To me, they're all legends."
Leave a Comment