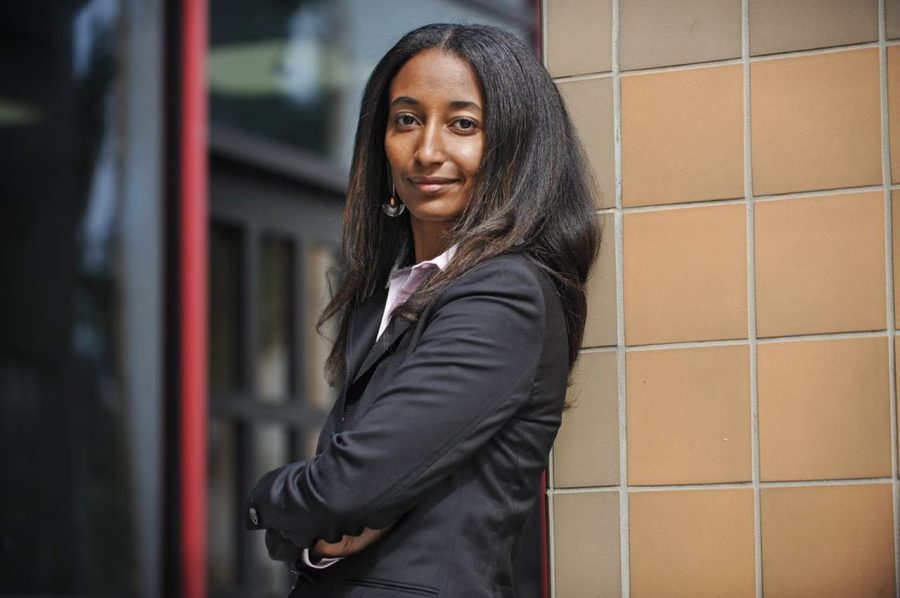 Alfa Demmellash ('99)
Alfa Demmellash ('99) was born in Ethiopia and immigrated to the United States when she was three years old. As refugees, she and her mother lacked financial stability when first moving to the country. After college, Demmellash founded the nonprofit Rising Tide Capital, which provides financial education to communities of color. This, along with other organizations, has since raised tens of millions of dollars in 13 states across the country.
The Argo: When and why did you decide to pursue your current career path?
Demmellash: I've always been very interested in understanding migrations, conflicts, wars and genocides. My curiosity in understanding those aspects of history led me to major in Government at Harvard and learn about different interventions. A lot of that work has been happening around peace-building and government, but also by a lot of nonprofits. Helping people see one another as partners, collaborators, regardless of background, is what actually works on the ground with different countries and communities. 
A: How did your time at BLS help prepare you for your current career? 
D: It's stressful, but I think it taught me a lot about how to manage that volume of work. I could have a more relaxed approach to my college work and actually invest more of my time networking, meeting people and getting involved with a variety of different organizations because I could handle that academic rigor.
A: Looking back, what would you say is the most important lesson you've learned in your life or in your career?   
D: When people say no, don't take it personally. Nobody enjoys rejection. Whether it's applying to college, a job or an internship, you will experience a multitude of "nos". Rather than run away, stay; at least stay long enough to listen for why that might be happening. And keep asking different questions that might unlock a "yes."
A: What is one piece of advice that you would give to a student at BLS? 
D: I would say stay focused on what matters. Don't give away your attention so easily. Don't be distracted and manipulated. Focus on learning from your fellow students, making friendships that will stick with you for the long haul and being bold and asking questions that allow you to think beyond the obvious.